2013 Jury
Co-chairs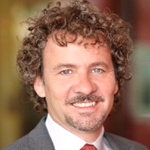 Tony Chapman
CEO and Partner
Chapman Reactions
Tony Chapman is a frequent contributor to the mainstream press and one of the youngest individuals to be inducted into the Marketing Hall of Legends, a testament to his cumulative contributions to the industry throughout the past three decades. He has founded two internationally renowned communications agencies that have garnered a steady stream of award winning campaigns including Capital C being nominated for both Agency and Digital Agency of the year in 2012. A true visionary and serial entrepreneur he is also the Founding Partner of Fresh Intelligence which is revolutionizing intelligence gathering for corporations around the world, and Propeller Media which is creating branded content for prime time television networks and their digital ecosystems.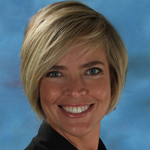 Melissa Martin McGraw
Insurance Agent & Financial Advisor
The Co-operators
Prior to transitioning her career into the financial field, Melissa was Director, Shopper Marketing at Mondelez International. Melissa began her career at Kraft and progressed through several senior positions in both Marketing and Sales. Melissa has been a key contributor to the development and execution of many award-winning brand launches and consumer initiatives, including Kraft's Hockeyville, recognized for excellence and innovation across multiple marketing and media platforms.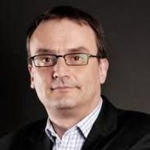 Uwe Stueckmann
SVP Marketing
Loblaw
Uwe Stueckmann oversees brand building for Loblaw, Provigo, Maxi, No Frills, Real Canadian Superstore and President's Choice. He also oversaw the launch of PC Plus, the digitally driven grocery loyalty program.
Prior to joining Loblaw in 2009, Uwe worked for Lowe's, Shoppers Drug Mart, Loyalty One and Petro-Canada.
Jury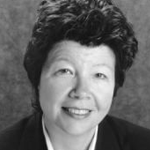 Maureen Atkinson
Senior Partner, Research Insights
J.C. Williams Group
Maureen Atkinson is the Senior Partner in charge of Market Research at J.C. Williams Group. She joined the company in 1988, after a career in research and merchandising with a large department store chain, to set up the company's research practice. Her love of the insights that research can bring to retailers has brought new revelations to her many clients.
During her career at J.C. Williams Group, she has managed studies that provided data for positioning or repositioning plans, new store format evaluation, new concept development and brand assessment among many other assignments. She has a business degree from the Shulich School of Business at York University and is a past board member of the International Downtown Association where she led the Information Committee. She is also a founding member of the Canadian Research Group of the International Council of Shopping Centers.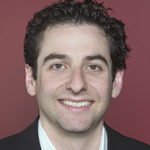 Matthew Diamond
SVP
Hunter Straker
Matthew Diamond has a wealth of knowledge garnered on the client and agency side in his 15 plus years experience in the marketing world. Currently he is the Senior Vice-President at Hunter Straker, Canada's first and only Purchase Design™ Agency. Prior to joining Hunter Straker, Diamond was a Partner at Capital C for nearly a decade. He started his career as a Brand Manager at Kraft Canada, as well as working at the NHLPA and an internet start-up. Matthew is acting President of CAPMA thru 2013; holds a Board of Governors Seat for the ICA (Institute of Communication Agencies), and is a frequent guest lecturer, author and contributor in the University and Marketing landscape across North America, including his latest creation of the 'Hunter Straker and Ivey Give Lemon-Aid' year-end event, raising the profile of corporate social responsibility and creativity at one of Canada's most prominent business schools.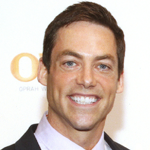 David Grisim
Marketing and Strategy Consultant

Grisim was formerly CMO and SVP of Brand Strategy at Exact Media, where he helped redefine effective sampling, digital media and direct mail. Prior to that remit he led P&G Canada's Brand Operations organization. This included responsibility for all multi-brand scale marketing, scale capabilities such as BrandSAVER, BrandSAMPLER and P&G Everyday, Shopper Marketing for all retail partners, and In-Store Excellence for P&G Canada. David had overall responsibility for P&G Canada's "Proud Sponsor of Moms" Olympics partnership, the largest multi-brand campaign in P&G's history. He joined P&G in 1996 after completing his MBA at the University of Toronto's Rotman School of Business.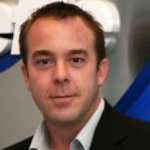 Robb Hadley
Principal
Hadley Strategy Consulting
Robb Hadley is a senior marketer with a background spanning stints at large CPGs such as Pepsico and P&G. He began his career at Procter and Gamble where he amassed successful portfolio management experience at over seven of P&G's billion dollar brands. He later moved to Pepsico where he was the Director of Enjoyment and Transformation, then moved into strategic planning on the tech co side, at Allied Technical Services.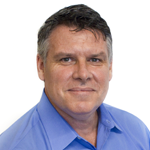 Kevin Lund
Managing Director, Global Retail Programs
Perennial Inc.
Kevin Lund, Managing Director, Global Retail Programs with Perennial Inc. has over 25 years of influencing and creating moments of connectivity between consumers and concepts. Kevin oversees a team of experienced specialists who use their intimate and extensive knowledge of global retailing to create solutions that help our specialty and mass merchant clients differentiate themselves in the marketplace, create more meaningful relationships with consumers, and drive sales. Kevin has worked with clients to develop clear business strategies that build brand equity and lead to more effective retail experiences; key clients include Ahold USA, Loblaw Companies Ltd., and Sears Canada Inc. Kevin also has extensive experience in the art of communicating stories to consumers for clients including Sony, Columbia, DreamWorks, New Line, Miramax, Disney, CBS, PBS, Nickelodeon and Fox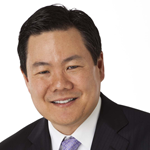 John Morioka
Chief Marketing Officer
O'Neill Marketing Group
Prior to his current role heading up brand management and strategy at retail sales and marketing company OMG, John Morioka spent two decades moving up the Target merchandising ladder to SVP Merchandise Planning. He was responsible for merchandising functions related to Target's Canadian launch, including strategy, product assortment, promotions, store layouts and presentation. John holds a bachelor's degree in art, architecture and design history from the University of Minnesota.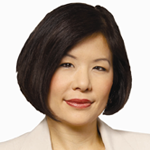 Sandra Sanderson
EVP Marketing
Walmart Canada Corp.
Sandra Sanderson is Walmart Canada's executive vice-president of marketing, responsible for overall brand stewardship and leading marketing efforts to help Canadians save money and live better.
Sanderson has an accomplished career in the marketing field and has worked in a variety of industries and companies, from Procter & Gamble, Kraft and Coca-Cola in consumer packaged goods to Canada Post in the public sector, and NBC Universal in the entertainment field.
Sanderson entered the retail industry as chief marketing officer of Danier Leather and later became the senior vice-president of marketing at Shoppers Drug Mart.
Sanderson was one of Strategy's 2012 Marketers of the Year and is actively involved in the marketing community. She sits on the board of directors of the Canadian Marketing Association, and was the Chair of RCC's Senior Retail Marketing Committee, as well as being co-chair of the Shopper Marketing Forum. Sanderson is a frequent speaker at marketing conferences and serves as a judge for marketing awards.
She lives in Unionville with her husband Jim, and their two children.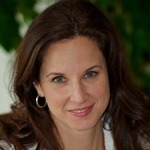 Angela Scardillo
Vice President Marketing & Communications
Best Buy Canada Ltd.
In her role as Vice President of Marketing for Best Buy Canada, Angela is responsible for leading the development and execution of retail marketing strategies and marketing communications across both the Best Buy and Future Shop brands. Angela works with cross-functional teams to develop the brand voice and solid vendor partnerships to better engage customers and build stronger brands. Leading the marketing, communications, public relations and community relations teams, Angela facilitates consistent brand integration throughout the four key areas of advertising, marketing, promotions and creative development.
Prior to joining Best Buy Canada, Angela brings more than 20 years of experience from a variety of facets in the marketing industry. She has published a number of articles on marketing and advertising, created several platforms for brand identity and corporate communications projects, led and moderated research groups, launched four youth publications, and developed and produced proprietary retail premiums.
Have questions? Need help?