2014 Jury
Co-chairs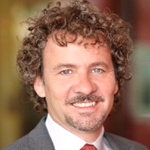 Tony Chapman
CEO
Capital C
Tony Chapman is a frequent contributor to the mainstream press and one of the youngest individuals to be inducted into the Marketing Hall of Legends, a testament to his cumulative contributions to the industry throughout the past three decades. He has founded two internationally renowned communications agencies that have garnered a steady stream of award winning campaigns including Capital C being nominated for both Agency and Digital Agency of the year in 2012. A true visionary and serial entrepreneur he is also the Founding Partner of Fresh Intelligence which is revolutionizing intelligence gathering for corporations around the world, and Propeller Media which is creating branded content for prime time television networks and their digital ecosystems.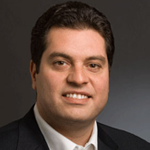 Tony Matta
CMO
Kraft Canada
Tony Matta leads the Marketing organization for Kraft Canada. This includes ownership for such iconic brands as Kraft Dinner, Cracker Barrel Cheese, Philadelphia Cream Cheese, Maxwell House and Kraft Peanut Butter. Tony is tasked with driving Innovation and delivering sustainable growth for all of Kraft's businesses.
As CMO, Tony plays an instrumental role in strengthening Kraft's brands in the eyes of Canadian consumers and customers and in developing marketing talent at Kraft. Tony joined Kraft in June, 2013.
Tony has deep marketing expertise through previous roles with Frito Lay, North America in the U.S., PepsiCo in Canada, and in the UK. Most recently, Tony was Vice President Marketing for Frito Lay NA managing Core Brands (Doritos & Cheetos) to record levels, with Doritos surpassing the $2B in sales mark in 2011. Prior to his U.S. experience, Tony held the position of CMO for Pepsico Foods Canada.
Tony's past achievements include being named Strategy magazine's Canadian Marketer of the Year in 2009, leading a turnaround of the U.S. Frito Lay Tostitos business, and achieving the #1 spot in USA Today's ad meter for Doritos in 2012.
Tony lives in Toronto with his wife Jan, daughter Abigail, and son Jack.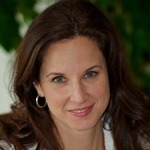 Angela Scardillo
VP Marketing
Best Buy
In her role as Vice President of Marketing for Best Buy Canada, Angela is responsible for leading the development and execution of retail marketing strategies and marketing communications across both the Best Buy and Future Shop brands. Angela works with cross-functional teams to develop the brand voice and solid vendor partnerships to better engage customers and build stronger brands. Leading the marketing, communications, public relations and community relations teams, Angela facilitates consistent brand integration throughout the four key areas of advertising, marketing, promotions and creative development.
Prior to joining Best Buy Canada, Angela brings more than 20 years of experience from a variety of facets in the marketing industry. She has published a number of articles on marketing and advertising, created several platforms for brand identity and corporate communications projects, led and moderated research groups, launched four youth publications, and developed and produced proprietary retail premiums.
Jury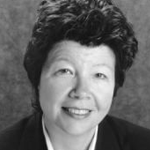 Maureen Atkinson
Sr. Partner
JCWilliams
Maureen Atkinson is the Senior Partner in charge of Market Research at J.C. Williams Group. She joined the company in 1988, after a career in research and merchandising with a large department store chain, to set up the company's research practice. Her love of the insights that research can bring to retailers has brought new revelations to her many clients.
During her career at J.C. Williams Group, she has managed studies that provided data for positioning or repositioning plans, new store format evaluation, new concept development and brand assessment among many other assignments. She has a business degree from the Shulich School of Business at York University and is a past board member of the International Downtown Association where she led the Information Committee. She is also a founding member of the Canadian Research Group of the International Council of Shopping Centers.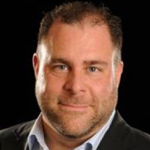 Jason Dubroy
VP Managing Director
Shopper DDB
Jason is one of Canada's most prominent shopper marketing experts. He leads the shopper marketing practice at DDB Canada, the most creatively acclaimed, internationally recognized marketing communications agency in Canada. He helped found the Shopper Marketing Forum in 2010 and was its co-chair in 2011.
He began his career in various roles at the Quaker Oats Company of Canada (now PepsiCo Foods Canada). Prior to joining DDB he worked in progressive positions at a number of leading Canadian marketing agencies, and has provided international shopper marketing and sales insight to tier-1 organizations across North America including Johnson & Johnson, Maple Leaf Foods, Kraft, Adidas, American Express, Apple, Revlon, Mattel, Energizer, Cadbury Adams, Loblaw Companies Ltd, Microsoft, Metro Inc., Molson-Coors Brewing Co., Universal Studios, and Future Shop.
Jason is a frequent speaker and industry panelist on shopper marketing, retailing, promotional marketing, recessionary retailing and consumer insight. He sits on the Canadian Marketing Association¹s Integrated Marketing and Customer Experience Council, a small group of senior Canadian marketers providing insight into the integration of traditional and new marketing communication practices in delivering consistent and effective customer experiences across all touch points.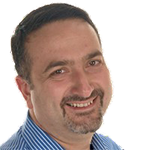 Louis Garceau
President
Brand Momentum
Louis began his career in the field of show business to quickly move towards sales and marketing products and services to consumers. Over the past 25 years, he lead two major companies (Mosaic, CIM) in outsourcing sales teams, marketing and promotion in Canada. With responsibilities focusing on strategy, innovation, deployment and general management, he led multiple national mandates directly in channels such as food, pharmaceuticals, construction materials, telecommunications, financial services and even energy conservation.
In 2009, Louis founded and directed Locus Strategies, a consulting firm in strategic planning for major Québec SMEs. This company was acquired by Brand Momentum in September 2012. And Louis leads Brand Momentum, a national sales and experiential marketing agency in Quebec and supports strategic planning on a national basis.
For each company he was involve with, Louis has always built a motivating environment and a culture of performance and innovation for clients. He brings to his clients a diversified expertise in strategic planning, sales, merchandising, experiential and shopper marketing ... and contagious energy!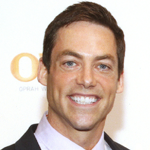 David Grisim
Associate Brand Director
P&G
David Grisim leads P&G Canada's Brand Operations organization. This includes responsibility for all multi-brand scale marketing, scale capabilities such as BrandSAVER, BrandSAMPLER and P&G Everyday, Shopper Marketing for all retail partners, and In-Store Excellence for P&G Canada. David has overall responsibility for P&G Canada's "Proud Sponsor of Moms" Olympics partnership, the largest multi-brand campaign in P&G's history. He joined P&G in 1996 after completing his MBA at the University of Toronto's Rotman School of Business, and has held roles in various categories in the US and Canada before taking over Canadian Brand Operations leadership in 2010.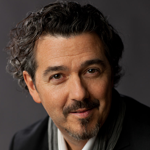 Joe Jackman
CEO
Jackman
A strategic and creative advisor to leading retailers, Joe's reinvention career spans three decades and many categories—from food to fashion to financial services—including some of the most well – known enterprises in North America. Joe has collaborated with leadership teams to better articulate their visions and bring them to life across all touch points: brand image, physical store environments, online/digital platforms, private brand programs, advertising and, most importantly, within the hearts and minds of employees.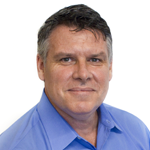 Kevin Lund
Managing Director, Global Retail Programs
Perennial Design
Kevin Lund, Managing Director, Global Retail Programs with Perennial Design has over 25 years of influencing and creating moments of connectivity between consumers and concepts. Kevin oversees a team of experienced specialists who use their intimate and extensive knowledge of global retailing to create solutions that help our specialty and mass merchant clients differentiate themselves in the marketplace, create more meaningful relationships with consumers, and drive sales. Kevin has worked with clients to develop clear business strategies that build brand equity and lead to more effective retail experiences; key clients include Ahold USA, Loblaw Companies Ltd., and Sears Canada Inc. Kevin also has extensive experience in the art of communicating stories to consumers for clients including Sony, Columbia, DreamWorks, New Line, Miramax, Disney, CBS, PBS, Nickelodeon and Fox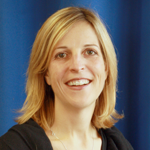 Nola Martin
Sr. Marketing Director Customer Insights & Shopper Marketing
Maple Leaf
Nola is currently the Sr. Marketing Director, Customer Insights and Shopper Marketing at Maple Leaf Consumer Foods. Prior to this role she led the shopper marketing division of 6degrees Integrated Communications, and built manufacturer understanding of the retail environment at The Nielsen Company. Nola started shopper marketing at Campbell's where she, developed strategies and tactics focused on maximizing shopper impact in the store environment. She is currently focused on how best to leverage loyalty data to impact shoppers in store.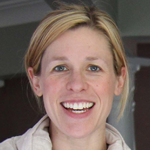 Nicole Rocheleau
Insights & Shopper Marketing Manager
Energizer
Nicole is a passionate marketer with a wide variety of experience including agency, shopper and brand marketing and packaged goods sales. As Category Insights & Shopper Marketing Manager at Energizer Canada, she leads the development and integration of its shopper marketing capabilities, leveraging her previous experience as Group Shopper Marketing Manager at GSK Consumer Healthcare. Prior to her roles in shopper marketing, Nicole spent several years with Unilever Canada marketing leading brands such as Axe and Dove while developing a deep understanding of the retail landscape as part of the sales team. Nicole started her career in agency roles, working on campaigns for clients including Molson and TD Canada Trust.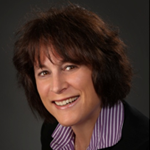 Andrea Randolph
VP Marketing
The Beer Store
Andrea Randolph joined The Beer Store in the role of Vice President, Retail in September 2011.
In this role, she is responsible for retail operations, marketing, branding and real estate for all 446 beer stores owned and operated by Brewers Retail Inc, more commonly known as The Beer Store.
Andrea earned her Bachelor of Science degree from Queen's University and an MBA from York University and upon graduation, she began her business career with Nestle Canada. Over her 5 years at Nestle she held various sales and marketing roles.
She later joined Rogers Communications. During her 15 year term she held various sales and marketing roles including Vice President Retail/Inbound Channels, Vice-President Consumer Sales and Director of Marketing Digital Cable.
Andrea continues to show her influence motivating people and directing change. In her two year tenure at The Beer Store she has been instrumental in leading a reinvention project to improve customer experience which includes a new brand identity and renewed interior design.
The Beer Store offers customers more than 370 brands, provided by more than 90 brewers in more than 1,000 package combinations. It is one of the greenest retailers in the world and collected more than 1.8 billion beer bottles and 300 million wine and spirit containers in 2011-2012. It employs 7,000 Ontarians.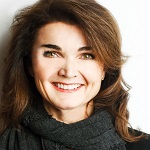 Nuala Byles
Creative Director
Geometry Global - Toronto
As Creative Director at Geometry Global, the brand activation agency of Ogilvy & Mather, Nuala and her partners, Nancy Madonik and Katherine Pudy built the agency from 9 to 30 people and counting, in less than three years.
Nuala entered the entrepreneurial world with the launch of Metaphor Inc., a creative agency specializing in entertainment, lifestyle and retail activation. After 10 successful years, BBDO acquired Metaphor and Nuala continued her career at various agencies and has produced breakthrough campaigns for brands, such as: Scotiabank, Cineplex, Pepsi, Nestlé, Maple Leaf Foods, SC Johnson, Unilever, Kimberly-Clark, Heart & Stroke Foundation and Mondelez Canada.
What compels a consumer into action? Few understand that better than Nuala. She has a track record for consistently crafting insights, strategic thinking and even bigger ideas that engage customers, build long-term brand value and, most importantly, influence shopper behaviour to drive sales. From consumer engagement to events, direct to digital, coupons to contests, print to partnerships, in-store to outdoor, broadcast to the big screen; she's done it all. Nuala creates lasting brand experiences that engage consumers and keep them coming back for more.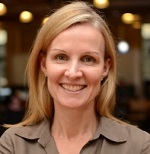 Christine Ross
Partner / Managing Director, KiC
Spider Marketing Solutions
With 20+ years of promotional marketing experience and motherhood tucked under her belt, it was natural for Christine to combine these two passions as the leader in the Marketing to Moms arena at Spider Marketing. Overlaid with an expertise in strategy, consumer insights and shopper marketing, Christine has been developing winning campaigns for such notable clients as McCormicks, Kraft, Levi's, Four Seasons Hotels, OLG, Mattel, Reckitt Benckiser and Silk.
As a founding partner at Spider, Christine is also responsible for driving Spider's revolutionary KiC™ innovation process.
Have questions? Need help?